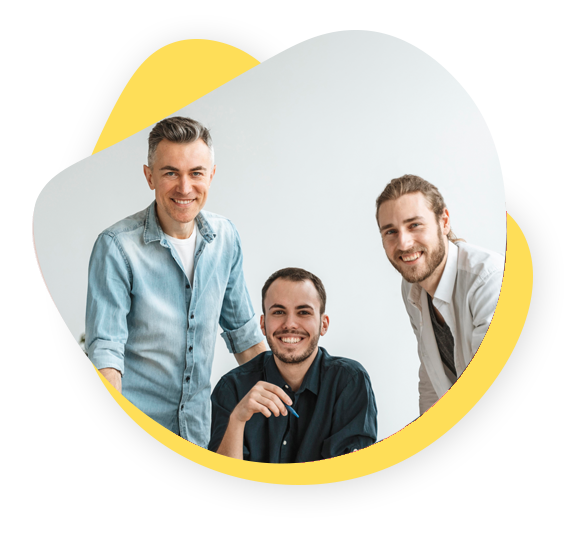 Integration as a Services (IaaS)
Easily Integrating Salesforce with Other Programs, is that even possible?

Yes – The most important requirements for a successful Salesforce integration with other systems are professional knowledge of various technologies, methodologies, best practises and a suitable plan. CONCLO is one of the well-known partners offering trustworthy Salesforce integration services to a diverse clientele worldwide.

Our customer-focused services, which are strategized by experienced specialists, make it simple to integrate CRM with external apps. The real potential of our integration efforts is extracted when data is transferred into Salesforce from various sources such as the cloud, databases and applications.

We make sure that the data is properly synced with your business systems and retains the highest quality by automating workflows and processes for improved user experiences. We handle all this so that businesses may concentrate on higher-value prospects.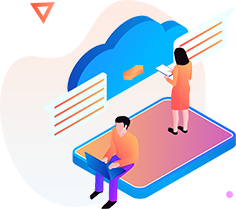 SOAP / REST API
The most popular method of integrating Salesforce with external online and mobile applications that do not require access to large amounts of data is via the Rest/SOAP API. Our experts help in integrating Salesforce into websites, mobile apps, cloud applications, and other enterprise applications using REST/SOAP APIs or custom web services tailored to specific business needs. We have served a global client base across industries.
Integration of ERP
With the help of our Salesforce integration services, sales teams can view clients, suppliers, and other stakeholders in real time on a single platform. We provide end-to-end services to integrate Salesforce CRM with popular ERP systems. Our Salesforce integration services assist businesses in effortlessly integrating resource management and sales.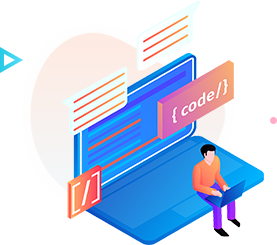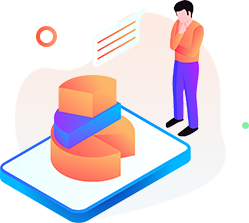 Integration of Marketing Automation
A successful CRM-marketing automation connection boosts lead nurturing efficiency, lead conversion rates, and customer engagement. Through efficient marketing tactics and tailored client journeys, our Salesforce Integration services guarantee a multifold boost in company potential. We streamline the integration of Marketing Cloud, Pardot, MailChimp, HubSpot, Zoho Campaigns, etc. by drawing on our experience in integrating Salesforce.com.
Integration of social media
By using social media platforms, businesses may increase their exposure and tailor their communications with potential clients, launching more opportunities for social selling. Salesforce integration with social media enables businesses to take advantage of user preferences and turn them into prospective leads. The Salesforce connection services enable businesses to increase their online marketing success, track the social engagement of leads in real-time, and benefit from social networking sites.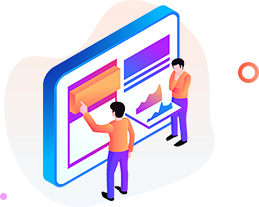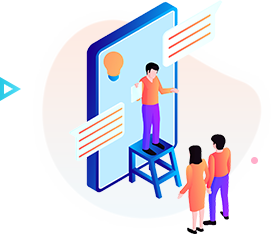 Integration of chatbots
Salesforce is a flawless platform that provides businesses with automated CRM and built-in artificial intelligence (AI). The entire control to manage the information search, auto-reply to calls, and increase customer interaction is provided by the Salesforce chatbot connection. By integrating chatbots, we assist businesses in maximising the potential of Salesforce application integration with AI for improved customer experience.
Integration with Payment Gateway
Salesforce enables the connection of a secure payment channel to complete the sales process. CONCLO provides dependable services for integrating Salesforce with well-known payment gateways to accept payments in a variety of ways. By routing all payments to a single platform, our secure payment gateway integration services assist businesses in building a funnel for nurtured leads by automating the recording of transactions to the Salesforce CRM databases.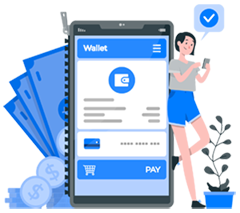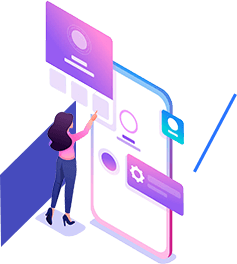 Integration of Collaboration Tools
To store and manage important corporate information, organisations are implementing a variety of collaboration tools and platforms including Office 365 and SharePoint. Our Salesforce integration specialists assist businesses in setting up a content management system that promotes seamless team communication. We assist enterprises in making significant licence cost savings and document duplication reductions by integrating collaborative tools with Salesforce.
Integration of the Calendar & Email
Keep your Staff informed about forthcoming assignments and appointments thanks to real-time sync with Microsoft Exchange and Outlook. We facilitate a collaborative environment through the calendar and email connection with the Salesforce CRM to aid enterprises in achieving increased employee efficiency. Our Salesforce integration specialists help with integrations with other productivity tools, such as calendar and email clients, removing the need for numerous application log-ins.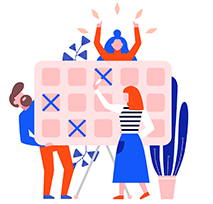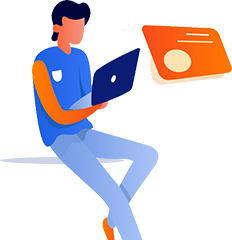 Computer telephony integration (CTI)
Computer telephony integration (CTI) enables organisations to provide enhanced customer experiences and nurture leads more quickly. By recognising and guiding inbound and outgoing calls to the CRM and enabling PSTN & VoIP calling from within the Salesforce platform, our CTI services assist enterprises in maximising the effectiveness of their sales outreach efforts. The call management and lead generation capabilities of CONCLO's Salesforce and CTI integration services are enhanced by automated calling, one-click calls, call routing, distribution, logging, and recording.
Integration of ITSM
Integration of Salesforce with ITSM (IT Service Management) improves internal communication by increasing the visibility of the support and sales processes. Because we manage customer issues, requests, and opportunities in real-time, we are recognised as one of the sort after Salesforce partners for accelerating service ticket response and enhancing customer interactions by prioritisation of service requests based on client history and level of criticality.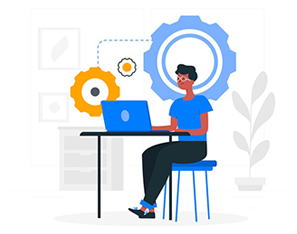 Integration Tools & Platforms for Salesforce

SAP (System Applications and Products in Data Processing)
Organizations may benefit from efficient front-end customer data management and back-end ERP simultaneously thanks to Salesforce integration with SAP CRM. With minimal data duplication, efficient data, and performance management, we assist businesses in maximising the advantages of real-time order processing and administration. Through increased cash flow and ROI, CONCLO's seamless Salesforce-SAP CRM integration services help firms surpass their financial targets.

Mulesoft
With the help of the many connectors Mulesoft provides, high-end API connectivity may be streamlined. Mulesoft by Salesforce is used for intricate connections into a wide range of business applications. By integrating Salesforce solutions with Mulesoft-based ERP systems and other business-focused apps, our Salesforce experts enable enterprises to benefit from hassle-free implementation that promotes market readiness and quicker service delivery.

Jitterbit
Jitterbit gives the freedom to link Salesforce with cloud and hybrid apps through a single digital platform encompassing multiple integration options, enabling a myriad of API interfaces for different sizes of enterprises. With extensive experience in Salesforce integration consulting and deployment, we help businesses swiftly achieve their objectives.
Discover How to Use Salesforce Integration Services to Your Advantage.